ACCOUNTS GURU- A team of dedicated, hardworking, sincere & specialist teachers comes together to provide excellent accounts' group classes /individual classes(online &offline)/ home tuitions.And they are equipped with the latest teaching methodologies and aware of new changes in CBSE /ISC syllabus.Our main focus is on concept clarity and time management under the guidance of Dr. Amit Parihast , best known as "Amit Sir"
Excellent Faculties

We have highly Professional Faculty who are passionate, Lovable,  possess leadership skills  with two decades       of Rich Experience of their respective subjects .
Study Material
Our Excellent Study Materials and Daily Practice tests make learning and revising easy and enjoyable.
Small Batches/Home Tuition

Our Small Batches, Private Tuition, Home Tuition in Gurgaon focuses on individual performance of students and provide them proper counseling and guidance to succeed in Life.
Online/Professional Assesment

Assessment, Regular performance monitoring and tests give students good practice to unleash hidden talent and score good marksin exams.
Regular Class Room Programme

We offer Result oriented coaching  by a team of devoted, hardworking, earnest&professional teachers who are equipped with modern teaching procedures and  are aware of new changes in CBSE syllabus.


Our Stress is on concept clarity and time management under the guidance of Dr. Amit Parihast.

We draw Personal attention to each and every student as number of students in a group is very limited.

We organize Self-evaluation through regular tests & pre-board/mock exams.

We arrange Revision classes and doubts clarity sessions.

We resolve classes after the completion of  the course and  provide assistance till the date of the exams.

We arrange Regular reporting to the parents of their wardabout their

We create a healthy, disciplined & favorable atmosphere for studies.
Weekend Class Room Programme
The weekend classroom program includes classes on Saturday ,Sunday and on holidays for students coming from distant places.
We have Regular online doubt clearing sessions.
Our mentor Dr. Amit focuses ontime management and put  stress on concept clarity .Self-evaluation through
We arrange pre-board/mock exams  and regular class tests.
We provide excellent study material to each student.
We  update parents about the performance of their ward
Crash Course Class Room Programme

Our 60 days Crash Course program comprises of
120 hours of intensive training.

Answers of2,000 plus questions , spread across study material and class tests.

Our study  material is well  researchedand made available to each student.

Updating consistent reports to parents about the show up of their kid.

Focus on Time management  and concept clarity.

Determination of self performance through weekly tests & pre-board/mock exams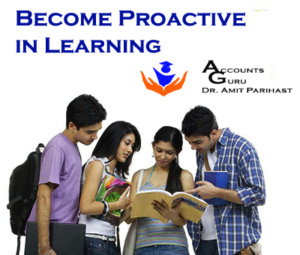 Accounts ClassXII CBSE/ISC ACCOUNTANCY Assignments
Accounts Guru is different from its contemporaries because
Accounts Guru has several years of experience in home tuition, group tuition, coaching classes and Private tuition in Gurgaon. They offer  best Coaching Classes in different fields of  commerce stream.

Accounts Guru has a comprehensive team of the most experienced teachers and they are familiar with the up-to-date syllabus and industry norms.

Accounts Guru has an exceptional success rate in accounts field as most of its students have achieved top positions in their particular schools or colleges.

Accounts Guru  home believes in giving individual attention to  each and every student and thus it creates batches with less number of students.

Accounts Guru provides students with the latest course materials and sample test papers that assist them in their exams.

Accounts Guru maintains the  standard of courses and the  timely completion of the syllabus.

Accounts Guru's faculty is equipped with anup-to-date infrastructure with scientifically advanced teaching facilities that makes learning entertaining for the students.
Students Reviews
Yash Todi
Amit Parihast Sir is a true educationist and his achievements, skills, track record speaks for him.
Vinayak
Accounts Guru is not just another coaching institute; it has truly shaped up students' career.
Sahil
They offer the best accounts tuition in Gurgaon at most affordable price.
Sanya
you want to hire an accounts tutor in Gurgaon, Accounts Guru is the best bet for sure.
Manav
Accounts Guru offers accounts coaching classes in Gurgaon that produces professional and successful accountants.
Armaan
Your search for accounts institute in Gurgaon stops here once you reach Accounts Guru.
Shreya Dubey
You can't find a better and competent accounts home tutors in Gurgaon than Accounts Guru.
Ayesha Kapoor
If you are a commerce student and make a professional career, join Accounts Guru – one of the best accounts tuition in Gurgaon.
Sijya
Amit Parihast is a legendary figure and teach accounts at its best.
Sarthak
Accounts Guru is an iconic accounts coaching center in Gurgaon.
Ishaan
It is an amazing accounts tuition in Gurgaon teaching knowledge of accounts.
Huarshank
Accounts Guru provides best accounts tutor in Gurgaon.
Jessika
It is the finest accounts coaching classes in Gurgaon.
Subham Toshriwal
Accounts Guru is the  trademark of success and offers the best accounts coaching institute in Gurgaon
Mallika Bansal
Accounts Guru offers seasoned accounts home tutor in Gurgaon.
Mayank Tayal
Many successful students get the services of accounts home tuition in Gurgaon.
Saloni Sharma
Amit Parihast is doing a fantastic job in terms of facilitating commerce education to the students.
Mohit Arora
Accounts Guru produces toppers in the commerce stream in Gurgaon
Shreya
You can't find better accounts tuition in Gurgaon than Accounts Guru.
Ayush
Accounts Guru has quality accounts tutor in Gurgaon ready to share their rich knowledge to students.
Shreya Jain
They have the outstanding faculty that runs accounts coaching classes in Gurgaon.
Smriti Malik
You would never find  an accounts coaching institute like Accounts Guru.
Bhavya
You can rely on their accounts home tutor in Gurgaon.
Anirudh
The Key to your success is Accounts Guru that offers best accounts home tuition in Gurgaon.
Sanjna
Dr. Amit Parihast Sir is a true friend, guardian, mentor and excellent tutor.
Shruti
Accounts Guru Dr. Amit Sir is known for the results they have delivered and shaped up my career.